Post Laser Cream
This popular moisturising cream helps reduce redness and inflammation. It promotes the healing of laser treated skin with a blend of potent natural extracts.
Revitalises & soothes inflamed skin
Provides essential repair & hydration
Reduces sensation of overheating & tightness
Chamomile + Rosemary + Fleece flower
₹ 390
*Inclusive Of All Taxes Net Qty: 50 gms
FREE Shipping On Orders Above ₹1000! |
Shipping & Returns Info
Who's It For?
Skin Types
Oily/Combination Skin
Sensitive Skin
Concerns
Inflammation
Skin Irritation
The CIEL Experience
The Texture
Creamy
The Scent
Soothing Lavender
Skin Feels
Soothed, Replenished and Happy
Skin Looks
Calm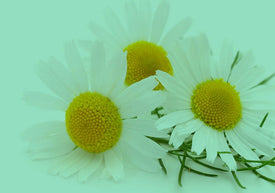 Chamomile Extract
Chamomile Extract soothes the skin and has significant anti-ageing benefits. It is known to reduce inflammation and subside skin redness.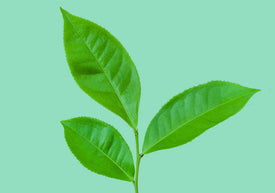 Green Tea
Green Tea Extract is an antioxidant that soothes the skin and reverses the effects of sun damage.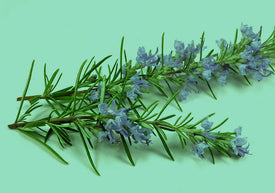 Rosemary
Rosemary is a powerful antioxidant that helps to slow down the skin's ageing process. Rosemary oil improves blood circulation, reducing cellulite formation.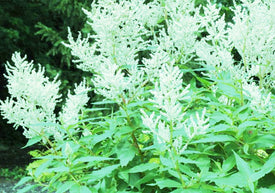 Fleece Flower
Fleece Flower reduces redness and delays the skin-ageing caused due to sun exposure
Chinese Skullcap
Chinese Skullcap extract is an effective anti-inflammatory that subsides redness and itching on skin.
Usage & Application
Step 1
After cleansing, apply liberally on the laser treated area.
Step 2
Recommended 2-3 times daily for up to 10 days after treatment.
Step 3
Fro the best results,use CIEL HR+ (after 48 hours) on the treated area and apply SPF too.
All Ingredients
Purified water, Iso propyl myristate, Capric caprylic triglyceride, Helianthus annus oil, Glycerin, C14-22 Alcohol, C12-20 Alkyl Glucoside, Glycerol mono stearate, Butylene Glycol, Centella Asiatica Extract, Polygonum Cuspidatum Root Extract, Scutellaria Baicalensis Root Extract, Camellia Sinensis Leaf Extract, Glycyrrhiza Glabra root extract, Chamomilla Recutita Flower Extract, Rosmarinus Officinalis Leaf Extract, Phenoxyethanol, Ethylhexylglycerin, Cetearyl olivate, sorbitan olivate, Ceto stearyl alcohol, Triethanolamine, Sodium Benzoate, Potassium Sorbate, Carbomer, Cetyl alcohol, Allantion, Stearic acid, Mentha piperita, Perfume, C.I. 15985, CI.16185
As Seen In
"Skin Saviour - A clean, homegrown brand, CIEL uses safe ingredients that work in tandem to target specific concerns."
These body yogurts strengthen and hydrate the skin's outer layer..get easily absorbed on application..leave behind a smooth, supple finish.
Very Berry Body Yogurt
"The brand delivers result-driven skincare without using any harmful ingredients. In fact, they choose only the finest natural and sustainable ingredients that meet global safety standards."
"Treat yourself to this serum for smooth, bouncy and youthful skin. This is an exceptional anti-ageing treatment that reduces fine lines and wrinkle depth."
Ciel Anti-Ageing Night Repair Serum
"CIEL promises and delivers some top quality face masks...definitely a skincare powerhouse to reckon with."
"CIEL, known for its all-vegan products, is now delighting us with a range of body yoghurts that repair, hydrate, and moisturise the skin from within"
Very Berry Body Yogurt
"This sunscreen offers a broad spectrum of UVA/UVB protection and helps prevent skin tanning and photo-ageing for a more youthful-looking complexion"
CIEL Brightening Sunscreen SPF 40
Wonder Duo! "This ultimate anti-ageing duo of Anti-Ageing Day Cream and Anti-Ageing Night Repair Serum from skincare brand Ciel, works around the clock to keep your skin well hydrated, smooth and bright!"
Anti-Ageing Duo
"Licorice, which is usually used as a natural substance to help the body adapt to stress, has re-emerged as a star product for Indian skin. Ciel offers Sunblock with SPF 50, which has licorice as a key ingredient."
Sunblock SPF 50
"PETA-certified and vegan, this formula leaves your skin thoroughly fresh and also protects skin from breakouts with its antibacterial heart leaf extract"
CIEL Oil Control Face Mask
"This cream is a lightweight moisturiser which has hydrating properties and comes with the goodness of hyaluronic acid. It is enriched with the goodness of green tea and chamomile"
CIEL Hydration+
"Upgrade your PM skincare routine with this Ciel serum to ensure your skin stays youthful for the coming years. It helps repair environmental damage to offer smoother, plumped and lifted skin."
Anti-Ageing Night Repair Serum
Soothing
Calms instantly. Very fast acting
Make a bigger size!!
Love it, need it in a bigger size :)
Lifesaver
It is an essential cream even without laser services. Just try it
Recommended with the package
A fantastic cream at a great price