Anti-Ageing Night Repair Serum
This exceptional anti-ageing treatment boosts skin moisture and elasticity to give you dewy skin that looks dramatically younger, lifted, and full of life.
Regenerates skin tissue & delays skin ageing
Fades fine lines & wrinkles
Inhibits collagen breakdown
Apple stem cells + Pomegranate + Hyaluronic Acid
₹ 2,299
*Inclusive Of All Taxes Net Qty: 30 ml
FREE Shipping On Orders Above ₹1000! |
Shipping & Returns Info
Who's It For?
Skin Types
Oily/Combination Skin
Sensitive Skin
Concerns
Dullness
Fine Lines and Wrinkles
The CIEL Experience
The Texture
Rich Serum
The Scent
Floral With A Hint Of Marine Scent
Skin Feels
Soft, Hydrated and Happy
Skin Looks
Firm and Radiant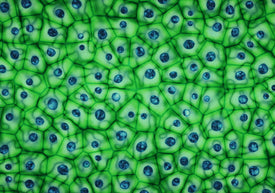 Apple Stem Cells
Apple Stem Cells regenerate skin tissue, delay skin ageing and reduce wrinkles by up to 15%.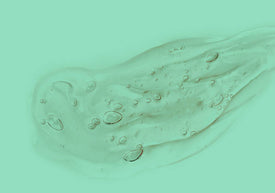 Hyaluronic Acid
Hyaluronic Acid boosts skin elasticity for tighter, dewy skin. It reduces fine lines and wrinkles and is an excellent anti-ageing ingredient.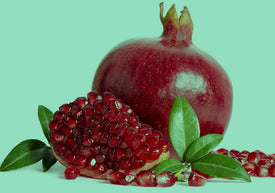 Pomegranate
Pomegranate Extract inhibits collagen breakdown and prevents premature skin ageing.
Vitamin C
Vitamin C is an antioxidant that reduces pigmentation and brightens skin. It also stimulates the production of collagen.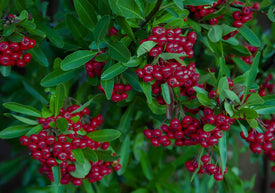 Pullulan
Pullulan is derived from Red Algae and acts as an antioxidant. It provides protection against moisture loss, salt stress and UV radiation.
Usage & Application
Step 1
Before applying make sure your skin is properly prepped.Cleanse your face to improve absorption of the serum that follows.
Step 2
Take a pea-sized amount of serum in your palm.
Step 3
Use your fingertips to gently apply the serum to your face & neck.Then lightly tap,pat & smooth it out.Avoid rubbing too hard,let it absorb on its own.
Step 4
Complete your skincare routine by moisturizing after waiting 5 minutes.This will help to seal in your serum & lock-in the nutrients.
All Ingredients
Purified water, Cetyl alcohol, Caprylic capric triglyceride, Glycerin, Cyclopentasiloxane, Phenyl Trimethicone, Dimethiconol, C12-15 Alkyl Benzoate, Dimethicone Crosspolymer, Sodium Acrylates Copolymer, Lecithin, Sodium Benzoate, Potassium Sorbate, Malus Domestica Fruit Cell Culture Extract, Morus alba extract, 2-Phenoxyethanol, Hydroxypropyl Methylcellulose, Pullulan, Porphyridium Cruentum Extract, Maltodextrin, Punica Granatum Flower Extract, Sodium Ascorbyl Phosphate, Actinidia Chinensis Fruit Water, Glycyrrhiza Glabra extract, Camellia sinensis Extract, Actinidia Chinensis Fruit Extract, Citrus Grandis Fruit Water, Perfume, Disodium EDTA, Hyaluronic acid, Aloe Barbadensis Leaf Extract, Ginkgo Biloba Leaf Extract, Vanilla Planifolia Fruit Extract, Glycyrrhiza Glabra (Licorice) extract, Camellia sinensis (Green Tea) Extract
As Seen In
"Skin Saviour - A clean, homegrown brand, CIEL uses safe ingredients that work in tandem to target specific concerns."
These body yogurts strengthen and hydrate the skin's outer layer..get easily absorbed on application..leave behind a smooth, supple finish.
Very Berry Body Yogurt
"The brand delivers result-driven skincare without using any harmful ingredients. In fact, they choose only the finest natural and sustainable ingredients that meet global safety standards."
"Treat yourself to this serum for smooth, bouncy and youthful skin. This is an exceptional anti-ageing treatment that reduces fine lines and wrinkle depth."
Ciel Anti-Ageing Night Repair Serum
"CIEL promises and delivers some top quality face masks...definitely a skincare powerhouse to reckon with."
"CIEL, known for its all-vegan products, is now delighting us with a range of body yoghurts that repair, hydrate, and moisturise the skin from within"
Very Berry Body Yogurt
"This sunscreen offers a broad spectrum of UVA/UVB protection and helps prevent skin tanning and photo-ageing for a more youthful-looking complexion"
CIEL Brightening Sunscreen SPF 40
Wonder Duo! "This ultimate anti-ageing duo of Anti-Ageing Day Cream and Anti-Ageing Night Repair Serum from skincare brand Ciel, works around the clock to keep your skin well hydrated, smooth and bright!"
Anti-Ageing Duo
"Licorice, which is usually used as a natural substance to help the body adapt to stress, has re-emerged as a star product for Indian skin. Ciel offers Sunblock with SPF 50, which has licorice as a key ingredient."
Sunblock SPF 50
"PETA-certified and vegan, this formula leaves your skin thoroughly fresh and also protects skin from breakouts with its antibacterial heart leaf extract"
CIEL Oil Control Face Mask
"This cream is a lightweight moisturiser which has hydrating properties and comes with the goodness of hyaluronic acid. It is enriched with the goodness of green tea and chamomile"
CIEL Hydration+
"Upgrade your PM skincare routine with this Ciel serum to ensure your skin stays youthful for the coming years. It helps repair environmental damage to offer smoother, plumped and lifted skin."
Anti-Ageing Night Repair Serum
Anti-Ageing Night Repair Serum
Anti-Ageing Night Repair Serum
Go for it
Before ordering this I researched a lot about it since this is my first time pampering my skin like it And guess what, this is my second bottle already!! I ordered the one to try if it suits my skin or not And it literally did wonders It's good for my dry skin.
Suitable choice for fragrance conscious people
I have never used any serum. I had gifted this to my mother in law and she was quite happy with its impact. It has a fragrance at all that makes it a plus point for people who are fragrance conscious. Also, the fact that it has anti-aging properties, it is suiting her quite well.
Shipping got late
I ordered the product although it's good but it took 6 days to got delivered to me